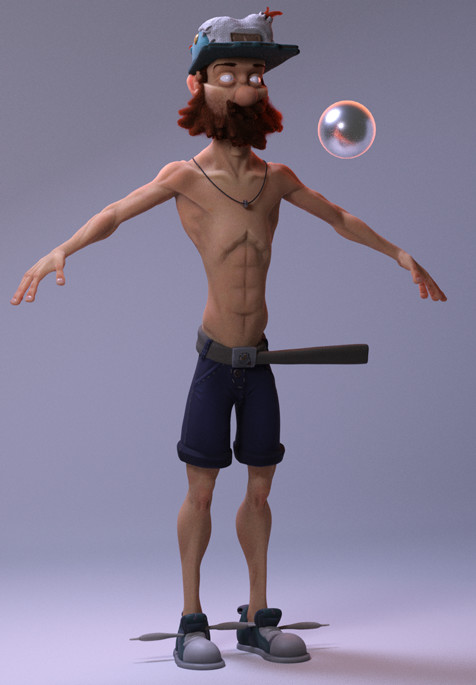 Hi you all! Yeah, shoes and pants looking pretty cool! Next step some final touches around, finishing the hair and of course the skate.
Hope you enjoying this character so far, and coment anything you feel about it! 
In case you wanna know, it's made on 3ds max using arnold as render engine, and the hair is with hair and fur, wana play with ornatrix next time!
Sooo... see ya, and have a good time!